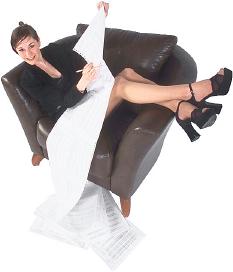 What is maintenance all about? Well let's look at an example. If you read a short story you would be excited to know what it is all about. After you read the story, you would kind of know what to expect. If I asked you to read it again the next day, you would wonder why since you already know the story. But what if you knew the story changes now and then. Ahh, now it would become interesting again! This is similar to your web site. If it never changes, visitors will most likely not return. But if they know it changes now and then, they want to see what is new. Maintenance is a separate and optional service cost for a web site, but only covers the maintenance itself. With maintenance, we take care of your web site's changes which frees you to do what you do best! Tending to your business!
Spider Sights offers maintenance plans by an hourly amount per month. Currently we offer several plans that meet most of our clients needs. In most cases, it is more cost effective and more efficient for our clients when we maintain a web site due to our experience and the time constraints our clients have. If you feel that you need an easy way of making changes to your site on a monthly basis, our maintenance plans might be the way to go.
If you do not plan on changing much, we also offer the choice of maintenance outside of a plan but it is filled at a higher cost per hour. If you feel that you need an easy way of making changes to your site on a rare basis, our regular hourly maintenance rate would probably best fit your needs.
---
| | | | |
| --- | --- | --- | --- |
| 1 Hour Plan | 2 Hour Plan | 3 Hour Plan | 6 Hour Plan |
| $19.99/mo. | $44.99/mo. | $74.99/mo. | $182.99/mo. |
Regular Hourly Rate is $45.00/hr.
Existing web sites require an estimate before maintenance acceptance.
---
Unlike many companies that charge by 15 minute or even half hour increments, we charge the time spent working on your site by 1 minute increments. This means you get more work for your money.